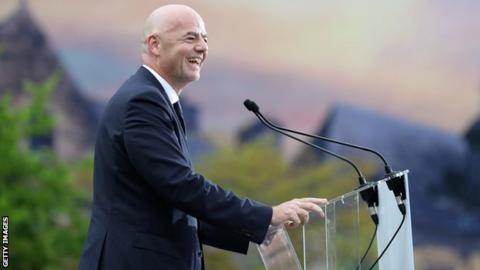 FIFA President Gianni Infantino has been re-elected as head of football's world governing body for a second term.
The 49 years Swiss-Italian, , will be in office until 2023 without opposition at Fifa's annual congress in Paris.
Since entering office in 2016 , Infantino has increased the number of teams at the 2026 World Cup and proposed key changes to the Club World Cup.
Infantino took over from his Swiss countryman Sepp Blatter in 2016. Gianni Infantino is from Brig which is less than six miles to Visp home town of Blatter who was in charge for 17 years until he was banned amid a corruption scandal in 2015.